<!? ここから記事タイトル上ウィジェット ?>
<!? ここまで記事タイトル上ウィジェット ?>
Completely describe the system of Dragon Quest 11 "Skill Panel"!
<!? ここからアイキャッチ画像 ?>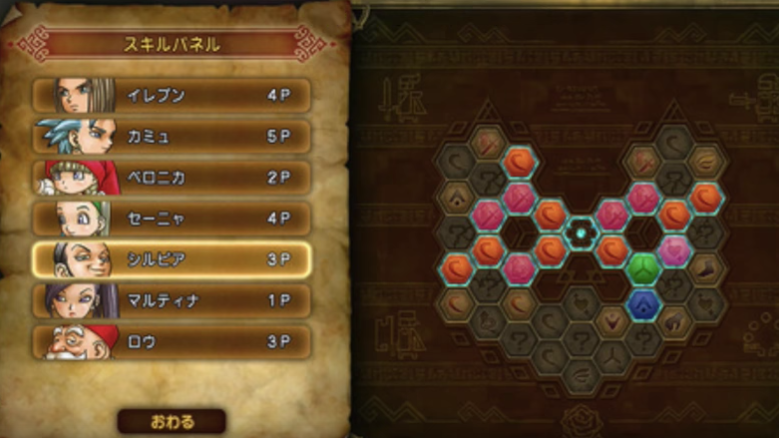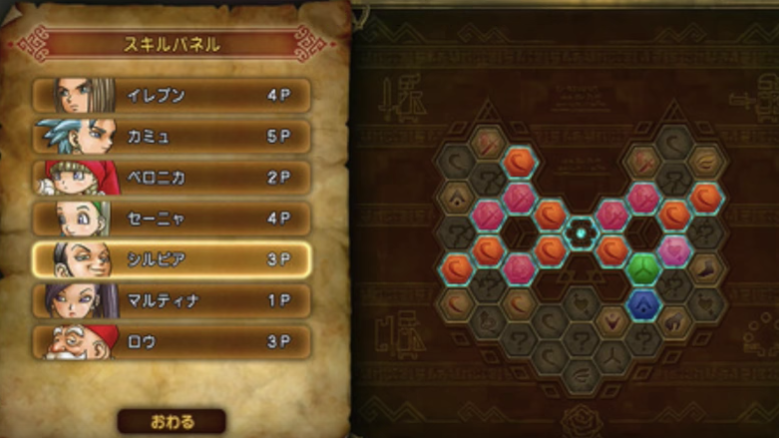 <!? ここまでアイキャッチ画像 ?>
<!? ここまでアイキャッチ下 ?>
What is the new growth system "skill panel" of Dragon Quest 11?
There is "skill" in the Dragon Quest series.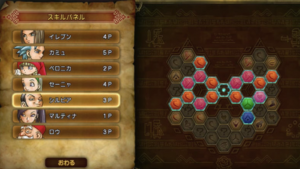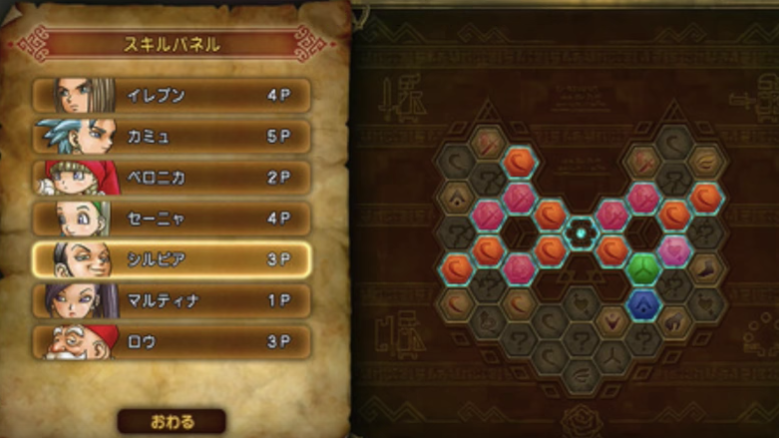 Flame slashing, metal slashing, lazy striking, meditation, etc.
It is up to learning the skill according to the preference of the player according to occupation and level etc.
Dragon Quest 11 has adopted a different new "skill panel" system so far, so this time we will explain the neighborhood.
Dragon Quest 11 Thorough explanation of the system of "skill panel"!
What I am attaching this time is the skill panel of "the hero".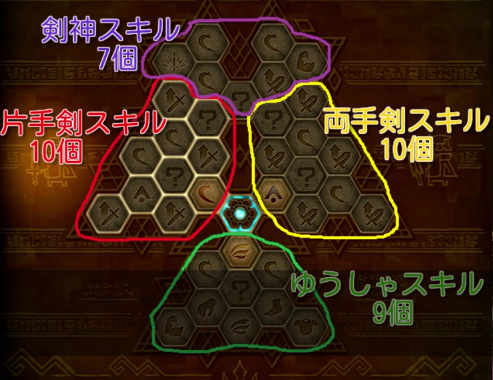 Also look at the number of skills of the leading character will be in the form below.
"One handed sword" "Two handed sword" "Sword god" "Yuusa" Each skill number is decided.
This area is similar to Dragon Quest 8.
Let's actually see.
The area on the right is the area of ​​"two hand sword skill"
On the left side is the area of ​​"one hand sword skill"
The upper part is "Area of ​​sword god skill"
The bottom is the "Yuusha skill" area.
The growth of the skill map starts from the middle.
Well, in order to actually grow skills, we will grow the "skill points" accumulated by level up etc. according to your favorite direction.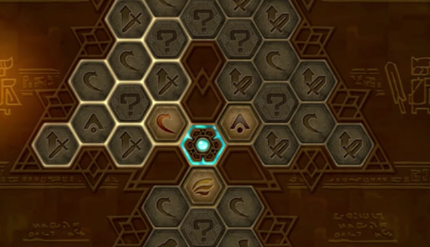 Start from the middle and you can acquire skills from "adjoining" trout.
It will be your liking to yourself.
Let's see an example.
First we will learn the mass of the "One Hand Sword Skill" in the left area.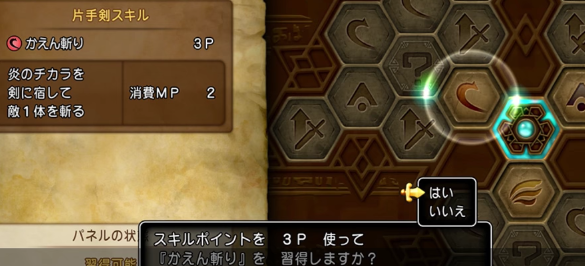 The beginning is "flame slashing".
Next you can learn skills from "mass" adjacent from "mass of flame slash".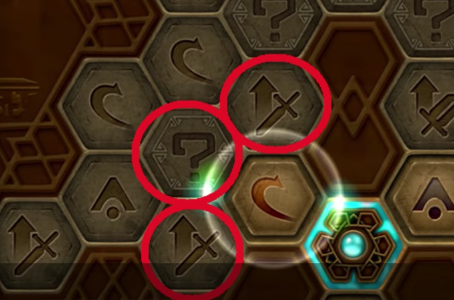 In order to acquire the skills of a remote area quickly, such as "sword god skill", it would be better to master "skill" so that you can go straight as far as possible.
What is the "? Mark" skill?
Although it is speculation here, if you look closely at the "? Mark" panel, "massive cracks" are included in the trout.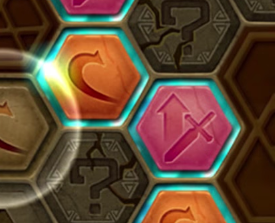 Perhaps it seems to be a system like that "you can master the skills of? Mark by learning skills around you."
There is a possibility of a stronger skill than a squirrel to master.
The way to acquire skills that may be directly linked to "sword god skill" and so on is in a sense connected to a certain meaning.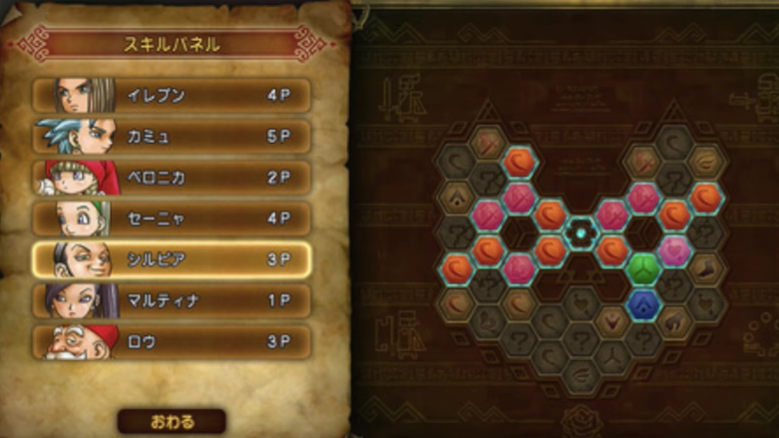 On the contrary, "skill" in a place that is becoming a "blank alley" apart is that there is a possibility of "strong skill".
If you know where and what skills in advance, you are likely to be able to acquire skills strategically, but it may be one way of enjoying moving forward without knowing it.
Conclusion | Dragon Quest 11 has various ways of enjoying with each character's growth.
It is one way of enjoying Dragon Quest 11 so that one character can be grown in various directions according to the characteristics and characteristics of the skill.
It is good to grow well in balance.
It is good to grow with attack power emphasis.
It seems to be able to enjoy various ways of enjoying such as.
This video is very easy to understand about "skill panel" of Dragon Quest 11.
[slowly dragon 11] How is the skill panel new? Complete explanation
Quotation: Ruta's magic music building